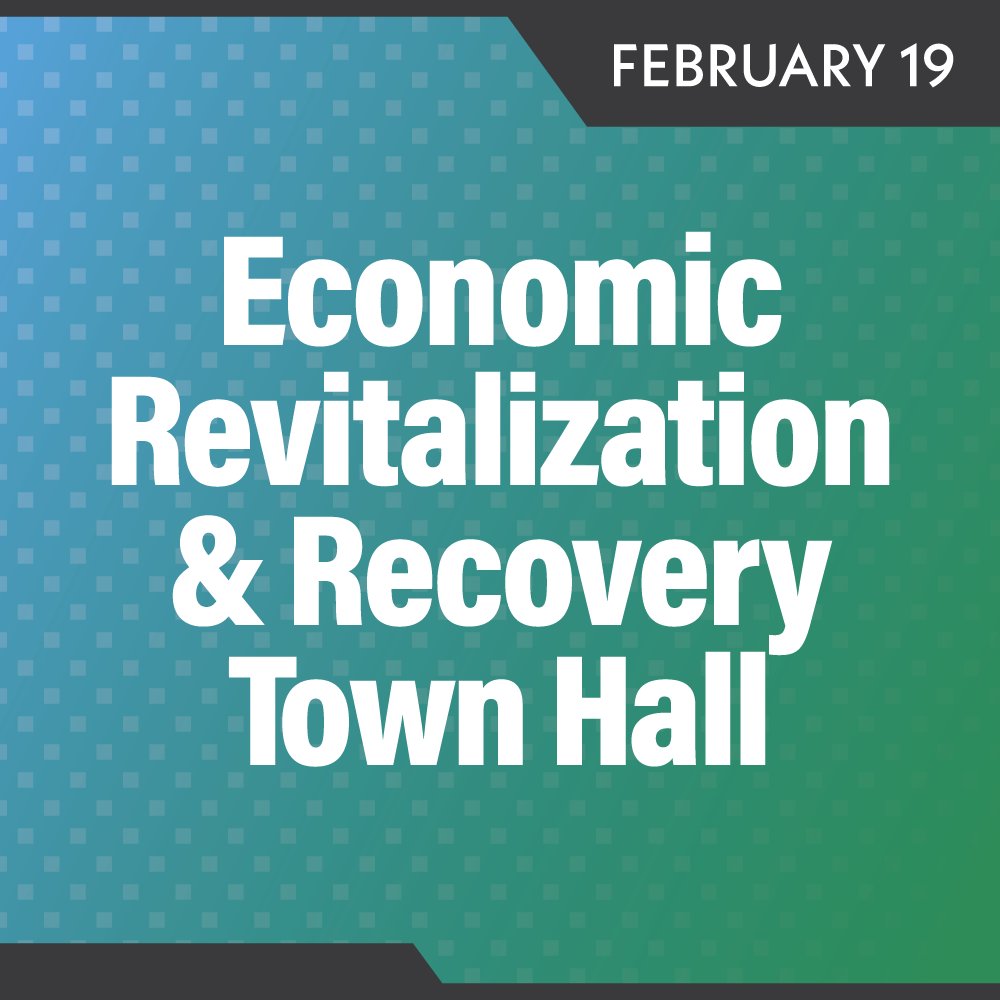 "Human Resources Issues During the Pandemic" will be the theme from noon-12:45 p.m. on Friday, Feb. 19, when Montgomery County's COVID-19 Economic Revitalization and Recovery program continues its series of virtual town hall meetings to keep businesses informed on strategies for doing business as the health crisis continues. The upcoming town hall will feature Silvia Kinch, the County's chief of the Division of Labor Relations and Public Safety in the Office of the County Attorney.
Montgomery County Executive Marc Elrich initiated the series of town halls held every other Friday as a way to share timely updates on COVID-19 topics of interest to the business community. The town halls give businesses an opportunity to hear directly from County leaders.
Jerome Fletcher, the County's assistant chief administrative officer (ACAO) for economic development, hosts the sessions. He also provides updates on grant programs available to County businesses and offers ideas that can help economic recovery.
During the town hall, Ms. Kinch will focus on human resources topics that businesses may be grappling with during the pandemic. The Feb. 19 town hall overall will address how employers should prioritize and incentivize employees for getting vaccines and whether vaccines can be mandatory.
The town hall will be broadcast live via Teams. To join the broadcast, go to
tinyurl.com/3tjv2nb5
.
The town hall will be broadcast on County Cable Montgomery (cable station CCM), which is available on Comcast and RCN (channels 6 and HD996) and Verizon (channel 30). The town hall can be viewed live via County social media at
https://www.facebook.com/montgomerycountyinfo
.
Town halls are recorded and available for 90 days at the Montgomery County Business Portal at
https://www.montgomerycountymd.gov/biz-resources/covid19/
.
"We know the business community has been stifled by the pandemic," said ACAO Fletcher. "The Economic Revitalization and Recovery Town Halls are designed to give businesses access to information that will help them get through the emergency and recover when the pandemic is behind us. Businesses have a lot of questions about how to handle employee issues in these difficult times, and we hope that attendees will benefit from Silvia's knowledge of labor and employment law."