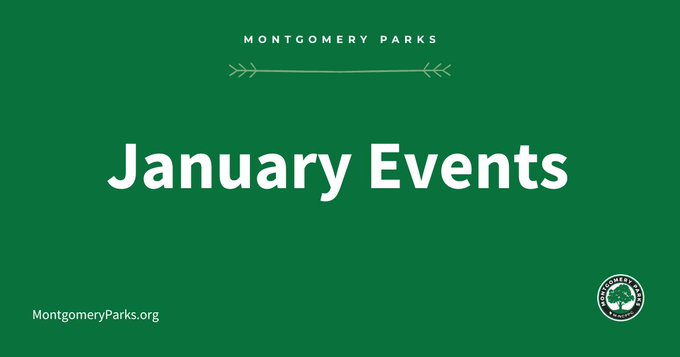 A varied lineup of special events and programs will be held throughout January by Montgomery Parks, including a treasure hunt in Wheaton Regional Park and many outdoor adventures.
The January events calendar will include:
Wild Forest Time. Sunday, Jan. 22. 1-3 p.m. Black Hill Visitor Center, 20926 Lake Ridge Drive, Boyds. Drop in at the campfire circle during the program to join in on the fun. Build a fort, climb a tree, learn about woodland critters, create some art or just explore the woods. Registration required. Ages 3 and older. Free.
Woodpeckers of Winter Introduction. Wednesday, Jan. 25. 7-8 p.m. Brookside Nature Center, 1400 Glenallan Ave., Wheaton. Learn what woodpeckers can be found in Montgomery County, what makes woodpeckers special, who to see this time of year and what can be done to support woodpeckers in the wild at this virtual program. Want to see woodpeckers in person? Register for the hike ($10) on Sunday, Jan. 29, associated with this program. Registration required. $10.
Wild Child Hike. Friday, Jan. 27. 1-2 p.m. Black Hill Visitor Center, 20926 Lake Ridge Drive, Boyds. Scamper like a squirrel, balance like a billy goat and run like a rabbit on and off the trail on a hiking adventure. Registration required. Ages 4-12. $6.
To learn more about Montgomery Parks events and programs, visit its Winter 2022
Montgomery Parks Program Guide
, go to
Montgomery Parks event calendar
to view a complete list of special events and programming and to learn how to sign up using
ActiveMontgomery
.