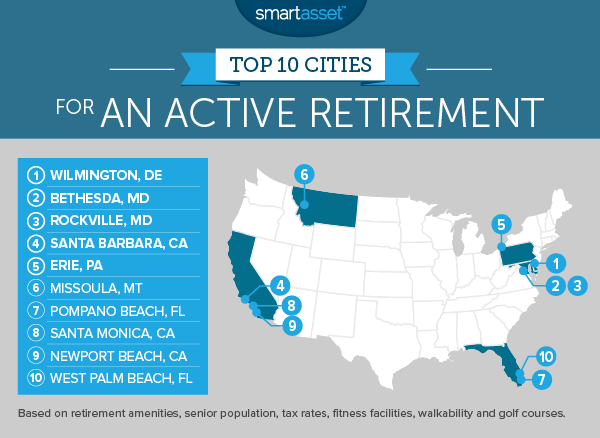 SmartAsset, a financial website has given high ratings to Bethesda and Rockville as retirement communities, ranking them among the best in the nation.
Bethesda ranks #2 and Rockville ranks #3 in a survey conducted by SmartAsset of the best 25 cities in the U.S. for an active retirement. To compile its list, SmartAsset said it analyzed census data on two principal features of U.S. cities: overall retirement friendliness and compatibility with an active lifestyle.
The list highlights the benefits of an active retirement, promoting physical activities as a way to prevent heart disease and allow retirees to pursue life-long leisure passions such as golf or hiking. For more about the rankings or to see the other top cities go to
SmartAsset
.