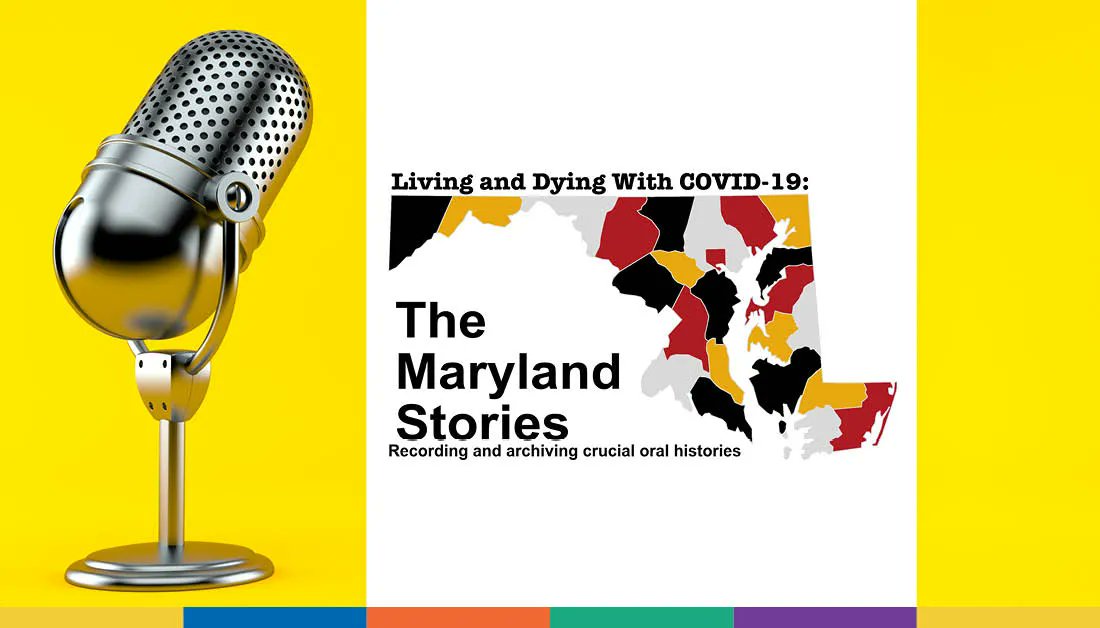 Montgomery County Public Libraries is inviting residents to tell and record their stories about how the COVID-19 health has impacted their lives. The project "Living and Dying with COVID-19: The Maryland Stories" is part of a statewide initiative to record residents' stories, which will become part of the
Enoch Pratt Free Library's Digital Maryland
and
Maryland State Archives
collections.
The collection of recordings made between now and January 2023 will be available to the public. Feature stories will also be distributed with the assistance of National Public Radio flagship station WYPR.
COVID-19 has dramatically impacted communities, disrupting daily lives in numerous ways. Some residents have lost family members, jobs and homes. Others have been forced to rearrange their lives due to school closings or virtual learning. Everyone has a story to tell and share.
Residents can make appointments to record their stories at the
Aspen Hill Library
(4407 Aspen Hill Rd., Rockville) and the
Davis Library
(6400 Democracy Blvd., Bethesda). Days and times for recording are:
Davis Library: Tuesdays, noon-2 p.m. and from 6-8 p.m.
Aspen Hill Library: Wednesdays, from 11 a.m.-noon and from 6-7 p.m.
For more information, contact the Aspen Hill Library at 240-773-9410 and the Davis Library at 240-777-0922.
Launched by the Global Z. Recording Project, the project was made possible by a grant from
Maryland Humanities
through support from the National Endowment for the Humanities.