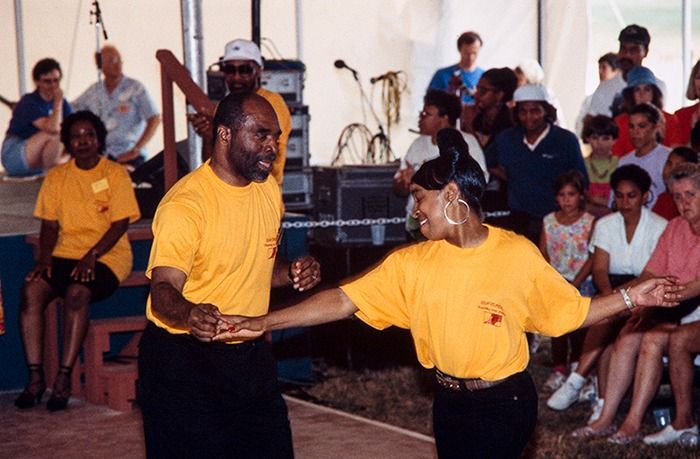 DJ Rick will provide the music from 7-9 p.m. on Tuesday, Aug. 30, on Veterans Plaza in Downtown Silver Spring for a Hand-Dancing Extravaganza as part of the free Twilight Tuesdays entertainment series. The music will include favorites Motown and Old School R&B.
Hand dancing
essentially is a smooth version of the Lindy Hop that features almost constant hand holding and turning between partners, with several step patterns used to keep time.
Hand dancing, also known as "D.C. hand dancing" or "D.C. swing," is a form of
swing dance
that can be traced as far back as the 1920s, from the
Lindy Hop
and the
Jitterbug
, to the 1950s when dancers in the
District of Columbia
developed their own variety.
Hand dancing is characterized by gliding footwork and continuous hand
connection
communication between the partners, hence its name. It fell out of favor during the
disco era
, but in the 1980s, hand dancing resurfaced in the Washington dance community.
In 1993, the
Smithsonian Institution
recognized hand dancing as an American art form. The Smithsonian exhibit led to the establishment of the National Hand Dance Association.
The event will be presented by Silver Spring Town Center, Inc.