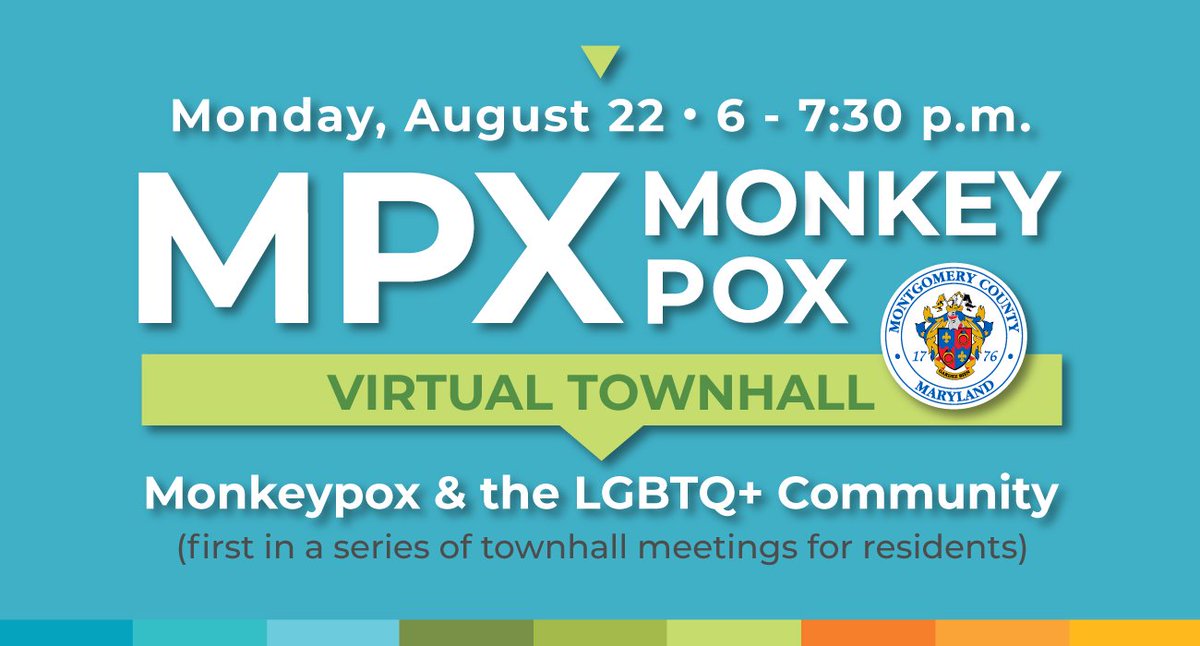 Montgomery County health officials, in partnership with County Council Vice President Evan Glass, will host a virtual town hall meeting from 6-7:30 p.m. on Monday, Aug. 22. The meeting, the first in a series planned by the County, will focus on Monkeypox and the LGBTQ+ community.
Panelists in the town hall will include Acting County Health Officer James Bridgers; Council Vice President Glass; the County's LGBTQ+ Community Liaison Amena Johnson; infectious disease specialist Jessica Rosen, a physician with the County's Department of Health and Human Services (DHHS); and DHHS Director Raymond Crowel.
The panelists will provide an update on the current Monkeypox situation in Montgomery County and Maryland, as well as share information on the County's monkeypox vaccine program and answer questions about prevention and treatment.
The virtual town hall will be hosted on Zoom and will be streamed live on the County's 
Facebook page.
It also will be simulcast on County Cable Montgomery (CCM)--Comcast and RCN Channel 6 and HD 996 and 1056, respectively—and Channel 30 on Verizon.  A recording of the event will be posted on the County's Monkeypox website following the town hall.
Registration for the Zoom meeting is required. Questions can be submitted anonymously prior to the meeting. There also will be an opportunity to ask questions virtually at the meeting.
Register for the meeting at
https://bit.ly/3QkxfvS
.
For more information, visit the County's Monkeypox
website
or email
hhsmail@montgomerycountymd.gov
.