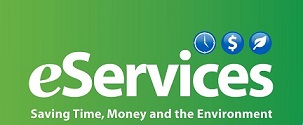 To expedite and simplify the permitting process, the Montgomery County Department of Permitting Services (DPS) will require permit applications and construction plans for residential and commercial buildings to be submitted electronically beginning Monday, Oct. 18.
Applications for residential and commercial building permits should be submitted via the
DPS website
by selecting the "
Apply and ePay link
." The DPS website provides information on requirements and fees associated with all permit types.
"Residential Fast Track" service is available for many projects with total gross floor area or work area of 400 square feet or less. In many cases, permits for projects approved for Residential Fast Track consideration can be approved in two business days or less. When applying, applicants can answer several questions about their residential project. If the project qualifies for Fast Track, the applicant should click "Yes" and select the type of project. This will put the project in the Online Fast Track process to get a permit to begin work.
Residential projects that could qualify for Fast Track consideration include single-level deck; accessibility ramps; alterations to conditioned attics without structural changes; carports; detached one-story garages; finishing basements without structural changes and without a kitchen; interior renovations without structural changes; pavilions; pool sheds (for equipment only); restoring/repairing fire-damaged buildings or accessory structures without structural damage; sheds; and gazebos.
The "Commercial Fast Track" permit process is a quick plan review service for small-scale interior alterations of existing commercial buildings. In most cases, a complete and compliant Commercial Fast Track application will receive comments and/or be ready for permit issuance as soon as the next business day. The Commercial Fast Track process is available for projects in the following International Building Code (IBC) use groups: Business Occupancies (IBC "B" Use), Mercantile Occupancies (IBC "M" Use) and Fire Damage Repair (All IBC use groups, up to 25 percent of the value of the structure).
Some exceptions apply. For a detailed explanation of the Commercial Fast Track process, visit
www.montgomerycountymd.gov/DPS/Resources/Files/COMBUILD/CommercialFastTrackHintsAndTips.pdf
.
DPS is available to answer questions and provide assistance in the application process by calling
MC311
at 311 from within the County or 240-777-0311 from outside of the County. DPS can be contacted via email at
DPS.eservices@montgomerycountymd.gov
.
The DPS customer service lobby is located at 2425 Reedie Drive, 7th floor, in Wheaton. The office is open for in-person assistance from 7:30 a.m. - 4 p.m., Monday through Friday.