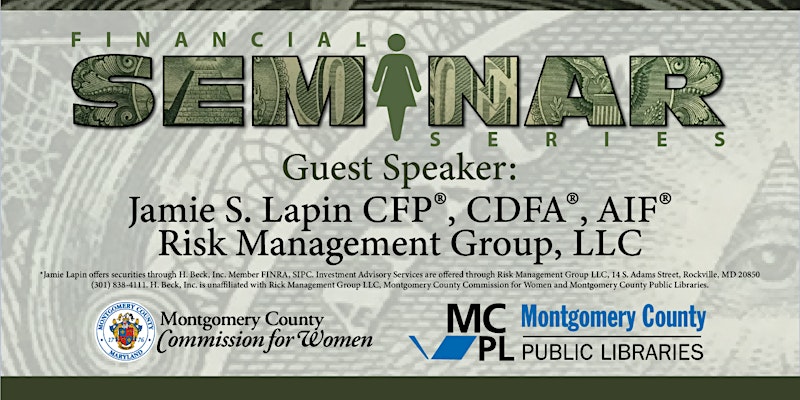 Women seeking to strengthen their financial knowledge and understanding can take advantage of free online financial seminars being offered in March by the Montgomery County Commission for Women and Montgomery County Public Libraries. The sessions are geared to assist women, but are open to everyone.  
The events will be presented on Zoom from 7-8:30 p.m. on Tuesday evenings, with Jamie Lapin leading the workshops. Although the seminars are free, registration is necessary. For more information or to register, visit the Commission for Women
website
. 
A link to join the seminars will be forwarded after registration. 
The series will include:
March 9: Planning for Retirement. Not running out of money before running out of time is most people's biggest concern. The goal of this seminar is to maximize your resources and autonomy.
March 16: Social Security and Medicare. Learn how to utilize and maximize the government programs you have invested in during a working lifetime.
March 23: Divorce and Money. Divorce is a strain on finances as well as nerves. Will you be fiscally okay when it is over? What is your role in making sure that happens?