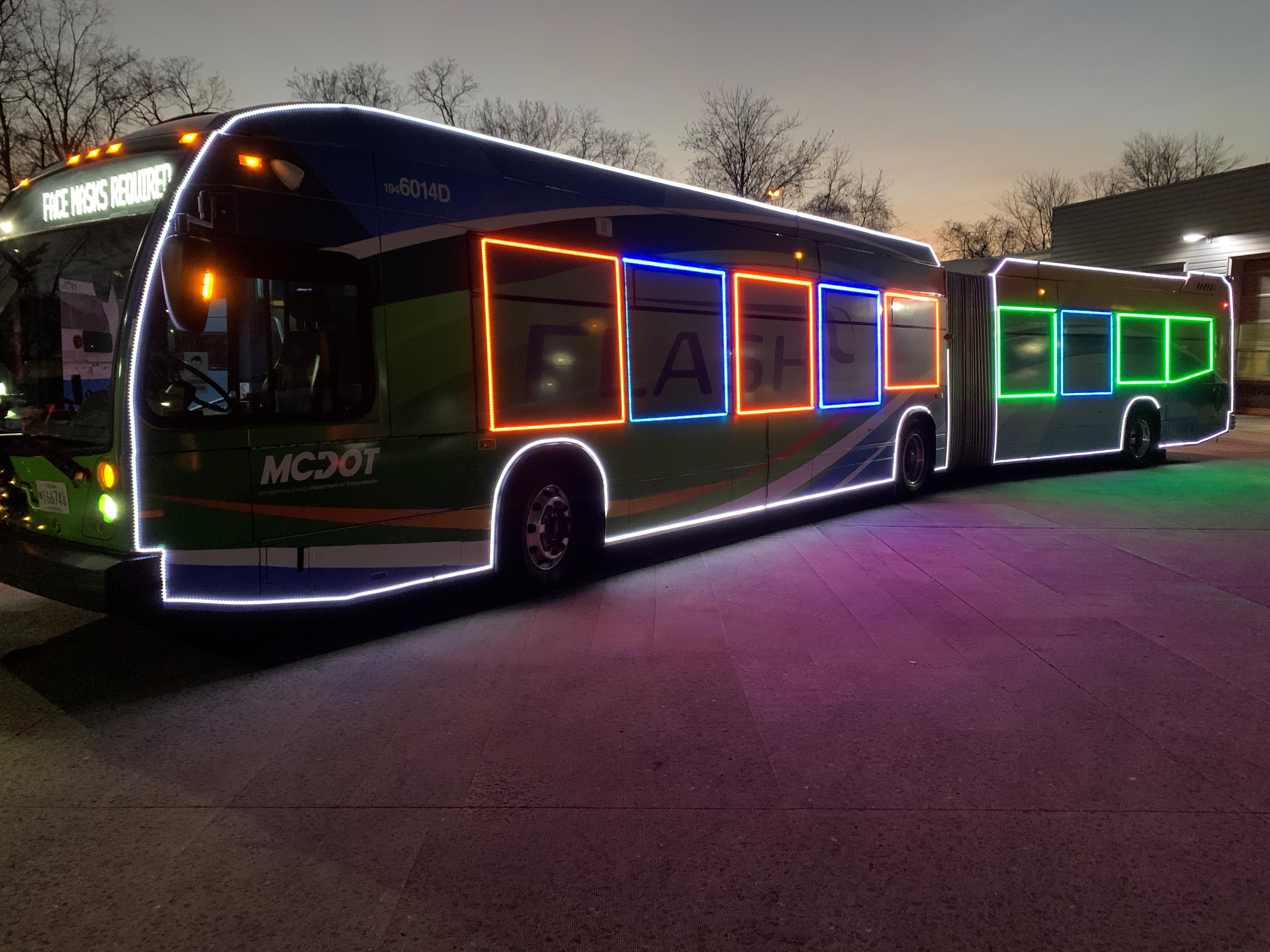 Photos of the holiday-decorated Montgomery County Flash bus that operates in the Columbia Pike (US 29) area could win photographers $25 gift cards or other prizes when the photos are posted on social media. The Montgomery County Department of Transportation is looking for photos of the innovative service for its "FlashLIGHTS Photo Contest."
Flash operates on Colesville Road/ Columbia Pike (US 29) and Lockwood Drive, with destinations including Downtown Silver Spring, Four Corners, White Oak, Fairland and Burtonsville. Flash offers upgraded amenities like Wi-Fi, USB outlets, three doors for quick entry, level boarding for easy wheel access and bike storage.
MCDOT is hoping photos illustrate the great service and energy provided through one of its newest services. Photographers must post photos of the holiday-decorated Flash bus, dubbed FlashLIGHTS, on Instagram or Twitter, tagging the photos with @RideOnMCT and @MCDOTNow and using the hashtag #RideTheFlash.
All photos entered will be eligible for weekly drawings for prizes. The FLASHLIGHTS Photo Contest will run through Jan. 1. Drawings will be held each Friday, with the first drawing on Friday, Dec.17.
Additional Flash corridors are in the early planning stages. Learn more about the Flash bus at
ridetheflash.com