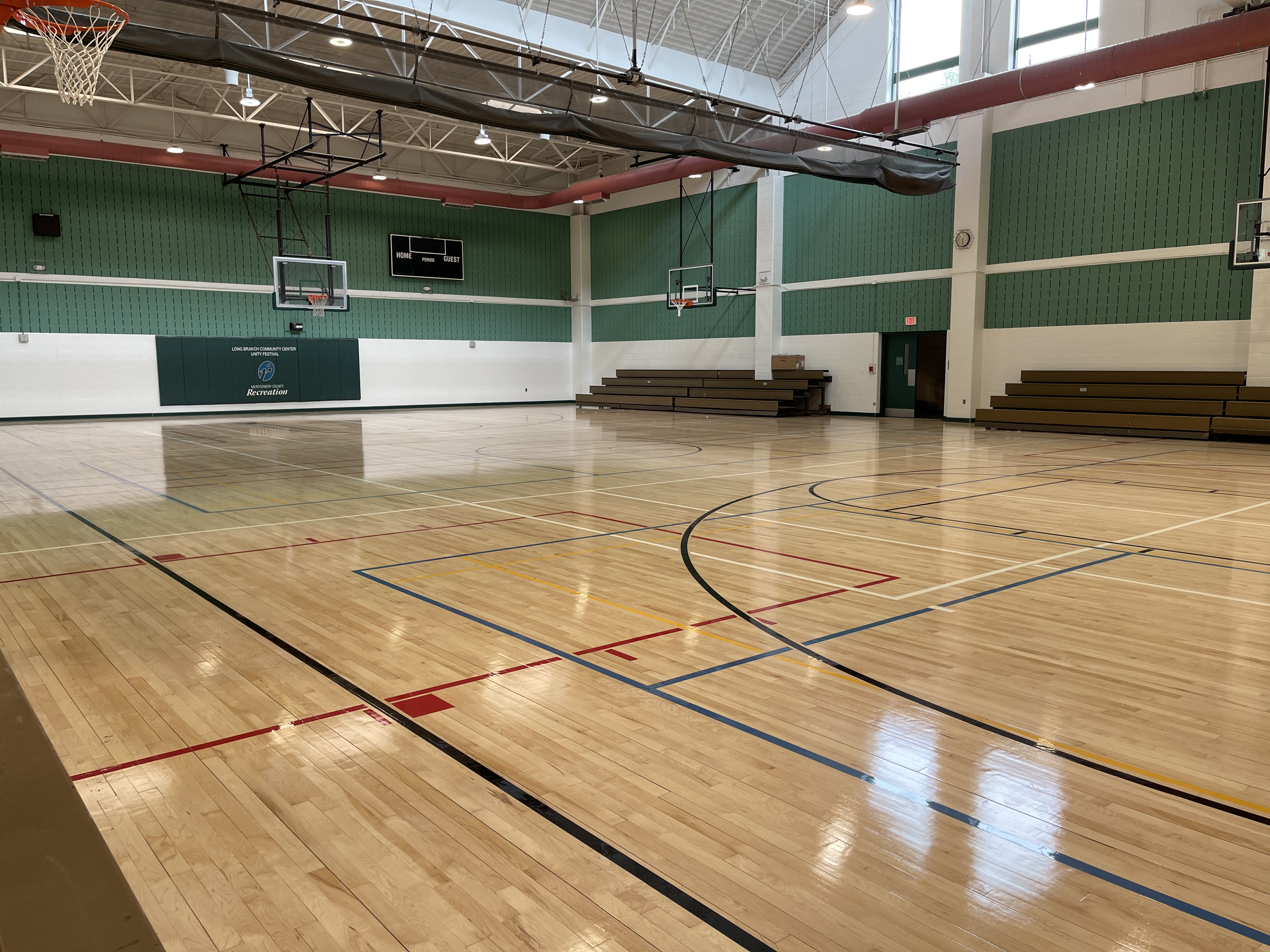 The Long Branch Community Recreation and Senior Center, located at 8700 Piney Branch Road in Silver Spring, reopened to the public on Monday, May 16. A special reopening event will take place from noon-3 p.m. on Saturday, May 21. The free celebration will include dancing, music, food, inflatables, face painting and games.
During the COVID-19 health crisis, the Long Branch Center served as a shelter for community members who needed safe lodging and basic services. The opening of the new Nebel Street Shelter in March made it possible to begin reopening plans for the recreation and senior center.
The Senior Center will celebrate the reopening with a special week of events from June 6-10.
The center has new paint throughout, restored gym floors and fresh landscaping.
The center will offer free and affordable programing for adults, youth and families including sports clinics, cooking classes, fitness, martial arts and futsal.
The center will introduce the Long Branch Soccer Futsal Academy to provide weekly skills training for youth ages 5-17. Participants will be challenged at an appropriate level and will receive information on how to improve their game.
Long Branch also will offer the Summer Fun Center in partnership with Strathmore and Adventist Services. The program will offer seven weeks of fun and enriching programing.
The weeklong Senior Center celebration will include free lessons on how to use the exercise equipment, open information sessions to sign up for the senior lunch program, musical entertainment and daily specialty coffee with breakfast treats.
Scheduled daily activities will include fitness and wellness classes like yoga, pickleball, table tennis, and Tai chi, with teachers from diverse cultural backgrounds. The Senior Center also will provide mini trips, writing, drawing and a Fourth of July holiday barbeque. There will be a summer camp program offered for older adults.
Regular operating hours for the Community Recreation Center are 9 a.m.-9 p.m. Monday-Friday and 10 a.m.-6 p.m. on Saturday.
The normal hours for the Senior Center are 9 a.m.-4 p.m. Monday-Friday. Community members 55 and older can access the facility free of charge.