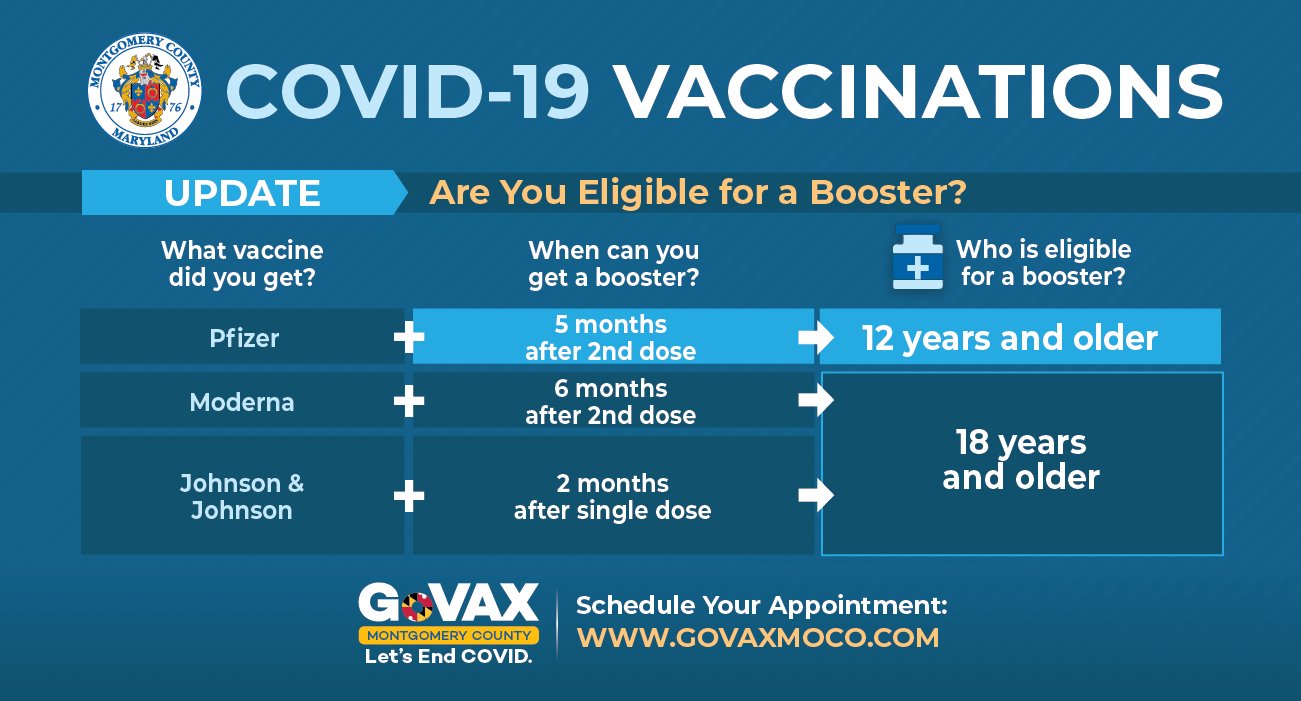 Montgomery County-operated COVID-19 vaccination and testing clinics are operating on normal schedules after some disruptions caused by a snowstorm earlier this week.
Clinic locations and operating hours can be found on the County's COVID-19 website at
https://montgomerycountymd.gov/covid19/vaccine/
.
Residents who missed a scheduled testing or vaccination appointment because of weather or road conditions earlier this week can get tested or vaccinated at any County-sponsored sites to complete their appointments. There is limited indoor waiting space at clinics. Residents with appointments are advised to dress accordingly for the current cold outdoor conditions.
The County-operated sites at the Upcounty Regional Services Center, the Rockville campus of Montgomery College, the East County Recreation Center and the Silver Spring Civic Building do not take walk-ins. Residents should not come to a testing or vaccination clinic at those locations unless they have an appointment time at a specific location.
Appointments for vaccinations at County-operated clinics can by made online at
https://mcgvaccineprod.powerappsportals.us/en-US/covid-vaccine-scheduling/
.
Residents needing assistance in making an appointment at a County-run clinic, or for an in-home appointment, can call 240-777-2982 or email
c19vaccination@montgomerycountymd.gov
.
Residents age 12 and older can walk in to many County-run clinics without an appointment. Children ages 5 to 11 must have appointments at all clinics. Walk-up appointments depend on vaccine availability on site and are not guaranteed.
Residents who have been vaccinated and need to access their COVID-19 vaccination record can go to
view your account in Maryland MyIR
. MyIR is Maryland's online immunization record system. It is considered your official record of vaccination.
Residents who were vaccinated at a County-operated clinic and want another copy of that record can get one emailed to them. To request a copy, email
c19vaccination@montgomerycountymd.gov
or call 240-777-2982.