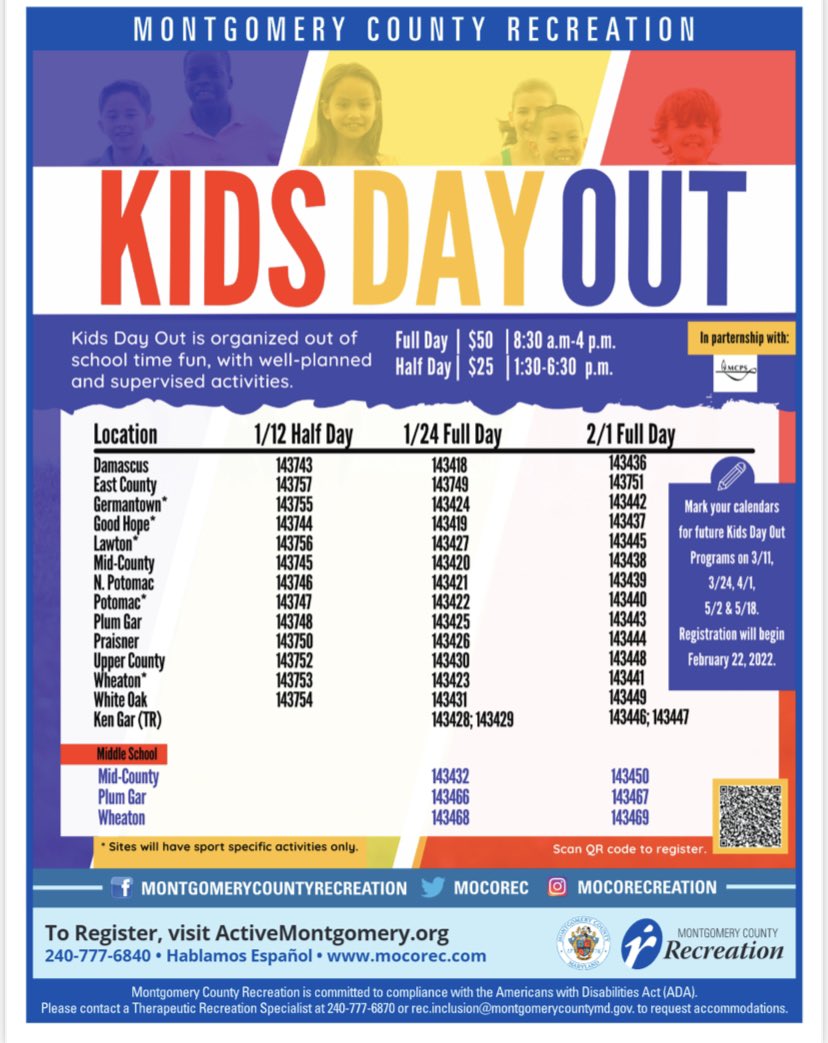 Montgomery County Recreation will have special programs to keep children active when Montgomery County Public Schools (MCPS) has scheduled days off. "Kids Day Out" will offer full-day programming from 8:30 a.m.-4 p.m. on Monday, Jan. 24, and Tuesday, Feb. 1. Half-day programming will be available from 1:30-6:30 p.m. on Wednesday, Jan. 12, which is a MCPS half-day off from school.
Kids Day Out, a partnership with MCPS, provides out-of-school supervised recreation programs. The well-rounded interactive activities emphasize health, physical fitness, imagination and fun.
The half-day program is $25 and the full-day programs are $50 for each day.
Programs will take place at the following community recreation centers:
Wheaton Community Recreation Center
Middle school programming will be available at:
Therapeutic Recreation programming will be available at
Leonard D. Jackson Ken Gar Center
located at 4111 Plyers Mill Road in Kensington for the full-day school closures.
Registration is available on
ActiveMontgomery
.