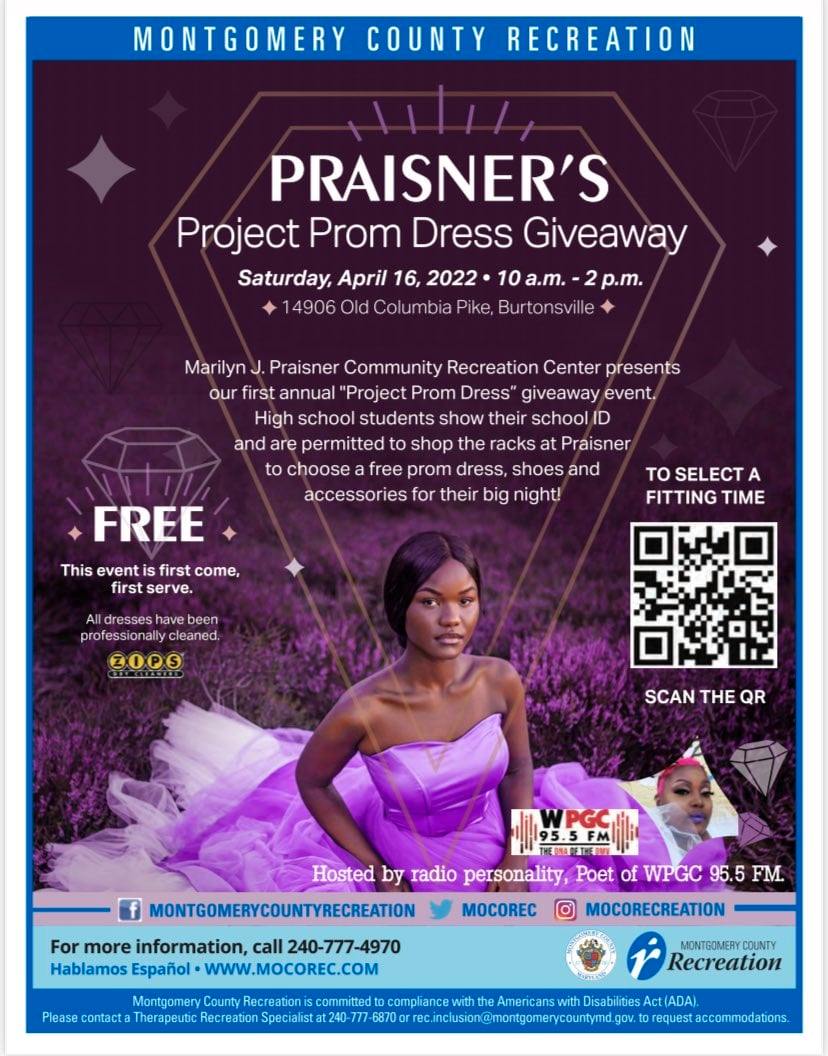 "Project Prom Dress," Montgomery County Recreation's first event to provide prom dresses to students who may not otherwise be able to experience all that goes with attending a high school prom, will be held from 10 a.m.-2 p.m. on Saturday, April 16, at the Marilyn Praisner Community Recreation Center in Burtonsville.
Montgomery Recreation has collected more than 2,000 donated dresses from multiple places around the County for the event. Students will be allowed to select a free dress on a first-come basis. They also can select shoes and accessories for the big night. Students must show a school ID to participate.
County Executive Marc Elrich is expected to attend the event that will be hosted by WPGC 95.5 FM radio personality, Poet, who will broadcast live from the recreation center.
"Going to prom can be a fun event for high school students, but unfortunately for many in our County, this joyous event costs too much to partake in the festivities," said County Executive Elrich. "I want to thank our Recreation Department and WPGC for the 'Project Prom Dress' partnership, as well as all of those who have donated dresses to this cause. I encourage all of our high schools and PTAs to help us spread the word about our event this coming Saturday so we can help our young adults have a wonderful night to remember."
The Praisner Community Recreation Center is located at 14906 Old Columbia Pike in Burtonsville.
More information about the event is available by calling 240-777-4970.