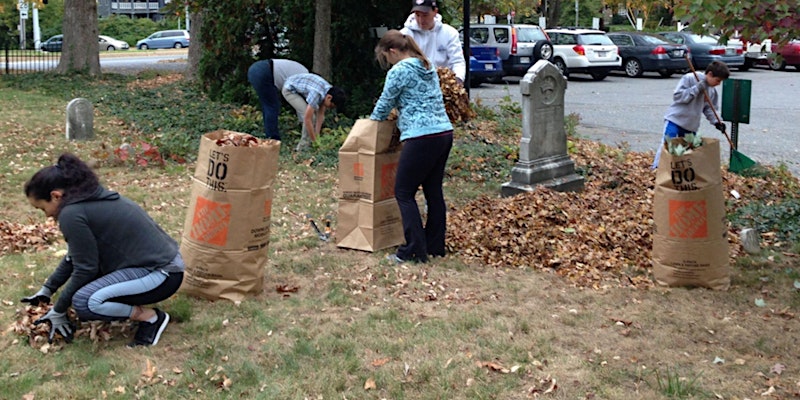 Residents seeking to better their community can join historic preservation organization Peerless Rockville and volunteers from the community to rake leaves, trim ivy and clear debris from the grounds of the Historic Baptist Cemetery in Rockville from 6-9 a.m. on Saturday, Nov. 6.
The Historic Baptist Cemetery is located at 115 W. Jefferson Ave. in Rockville.
The organized cleanup will help maintain the historic site.
Those participating should bring gloves, rakes and gardening equipment. They also should dress appropriately for the weather.
Facemasks are required if participants cannot maintain a social distance from other volunteers.
Children under 14 are welcome to participate if accompanied by a parent or guardian. Student Service Learning hours will be available for Montgomery County Public School students.
Spots are limited to participate in the cleanup and preregistration is required. To participate, go to
https://www.eventbrite.com/e/historic-baptist-cemetery-clean-up-tickets-196596594707
.
Peerless Rockville Historic Preservation, Ltd. is an award-winning nonprofit, community-based organization founded in 1974 to preserve buildings, objects and information important to Rockville's heritage. Peerless Rockville advances its goals through education, example, advocacy and community involvement.