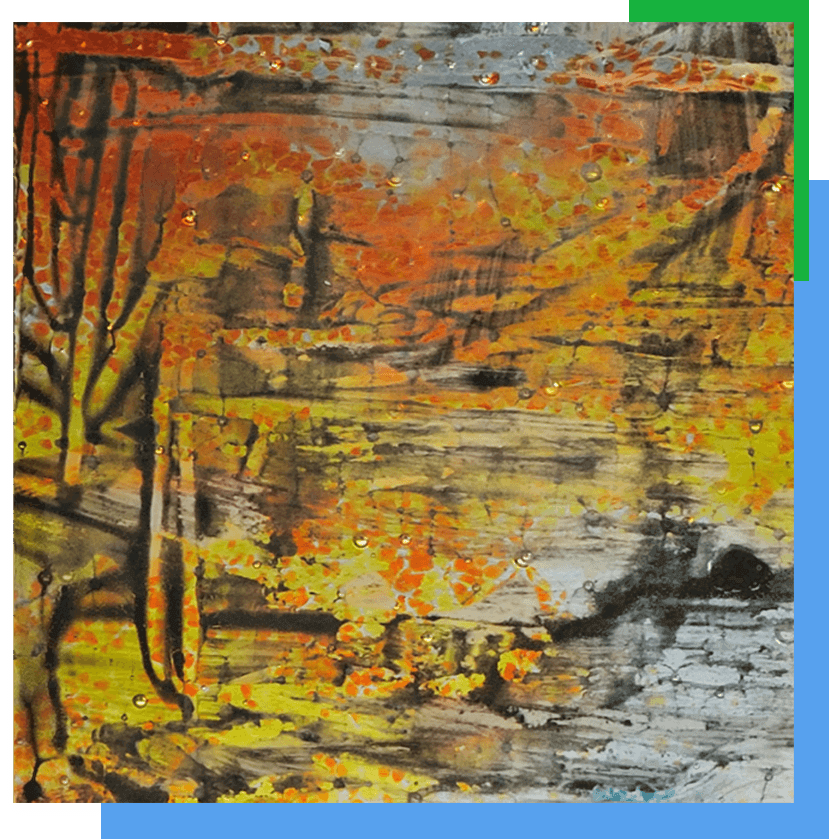 "World of Glass," an exhibit featuring works from the Art Glass Center (AGC) at Glen Echo, will be open through June 5 at the Arts Barn Gallery in Gaithersburg. An artists reception will be held from 7-8:30 p.m. on Thursday, April 7. The exhibit is sponsored by Gaithersburg's Arts on the Green program.
The Gaithersburg Arts Barn is located at 311 Kent Square Road in Gaithersburg. Viewing hours are 1-5 p.m. Tuesday through Saturday or by appointment.
On April 7, in addition to the artists reception for World of Glass, there will be a reception for the Gaithersburg Fine Arts Association Annual Juried Exhibition at Kentlands Mansion. Attendees are invited to visit both galleries.
An artist talk by AGC President Michele Rubin will be held at 7 p.m. on Wednesday, May 4. She will discuss the techniques of kiln-formed glass.
This is the first time the Arts Barn has hosted an extensive three-dimensional exhibition, featuring solely kiln-formed art glass.
From its beginnings more than 40 years ago, the Art Glass Center has blossomed from a tiny teaching space. The AGC was one of the first organizations to join the National Park Service's unique enclave of visual and performing arts groups in the historic Glen Echo amusement park. Today, a team of resident artists teaches classes to students ranging from novices to experienced artists and oversees a vibrant community of kiln-formed glass enthusiasts. For more information, visit
https://www.artglasscenteratglenecho.org
.
Unlike blown or stained glass, kiln-formed glass is two or more pieces of glass melted together and shaped in a kiln. The relatively simple procedure can produce pieces that range from stunning simplicity to structurally complex art—wall hangings to vessels to jewelry and sculpture. Featured in the exhibit are 94 artworks from 13 artists, including Michaela Borghese, Christine Burris, Diane Cooper Cabe, Keary J. Cannon, Matthew Fuchs, Katherine Siena Hubley, Virginia C. Hughes, Jenny Lee, Michele Rubin, Sherry G. Selevan, Mary S. Wactlar, Karen Lerohl Wilson and Janet Wittenberg.
Most of the included artwork is for sale and all images are copyrighted by the artists. For more information or to schedule an appointment, call 301-258-6394, e-mail
artgalleries@gaithersburgmd.gov
or visit the
Arts Barn gallery webpage
. A full image catalogue of the exhibit can be found on the gallery page for those wishing to experience the exhibit virtually.
The Arts on the Green visual arts program is funded in part by a grant from the Maryland State Arts Council (MSAC). To learn about MSAC grants and how they impact Maryland's arts sector, visit
www.msac.org
.