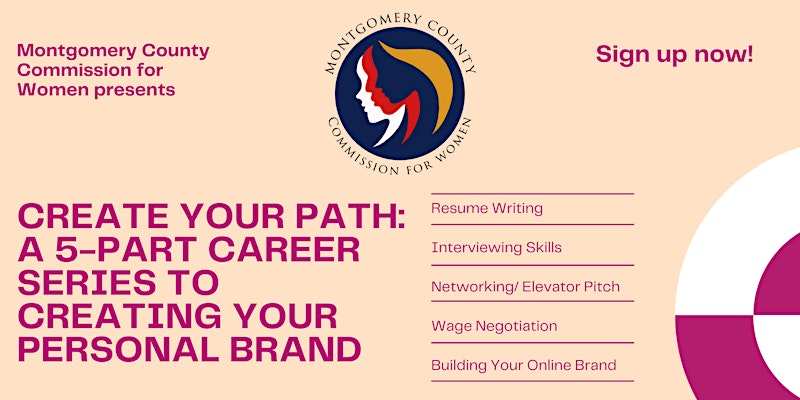 The Montgomery County Commission for Women will offer five free career seminars this fall to help individuals strengthen their personal brand and place them on the path to finding more than just a job, but a career. The sessions are geared to assist women with their career paths, but are open to everyone.
The events will be presented on Zoom and take place from 7-9 p.m. Registration is required. The link will be forwarded after registration.
The schedule of seminars:
Monday, Oct. 4. Resume Writing. Learn the basics of resume writing along with terms and tools to equip yourself with the knowledge you need to have the perfect resume.
Monday, Oct. 11. Interviewing Skills. Whether in-person or virtually, being prepared for an interview can give you confidence before walking into the room.
Monday, Oct. 18. Networking/Elevator Pitch. Learn how to utilize and maximize connections to align you in the path of your career.
Monday, Oct. 25. Wage Negotiating. Discussing finances can be a daunting conversation, but is important to establish from the very beginning. This seminar addresses how to convey your message clearly.
Monday, Nov. 1. Building Your Online Brand. Have you considered building your online brand? What makes your profile distinguishable from others on LinkedIn, Indeed, and other job search platforms? This seminar navigates ideas to create your online brand.
For more information on the seminars or to register,
click here
.