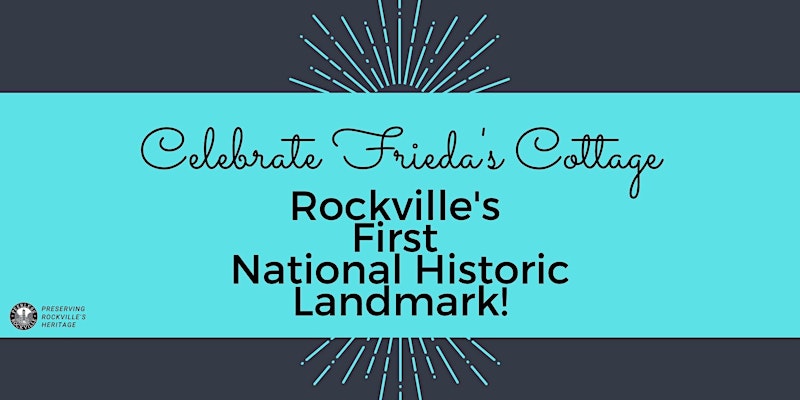 The Frieda Fromm-Reichmann Cottage, which was originally part of the Chestnut Lodge Sanitarium grounds in Rockville, will be celebrated by the Peerless Rockville Historic Preservation organization as the city's first national historic landmark in an event on Friday. Oct. 1.
The event will take place outdoors, under a tent, from 4-6 p.m.at the cottage at 19 Thomas Street in Rockville. A $10 donation is requested from each attendee. Advance registration is required.
In January, the Secretary of the Interior designated the Frieda Fromm-Reichmann Cottage as a national historic landmark. It is the first historic landmark in Rockville, earning the national recognition for its association with Dr. Frieda Fromm-Reichmann and her significant contributions to the field of medicine as a psychoanalyst.
Dr. Fromm-Reichmann was a Jewish refugee fleeing Nazi Germany who made groundbreaking contributions to her scientific field. Dr. Fromm-Reichmann worked at the Chestnut Lodge Sanitarium and moved into the adjacent cottage in 1936. She lived there for the remainder of her life.
The main building on the sanitarium grounds was destroyed by a fire after it was closed. Most of the grounds are now a development of homes. Peerless Rockville later became owner of the cottage. In 2009, Peerless Rockville restored the cottage to its 1936 appearance.
Dr. Fromm-Reichmann's biographer, Gail Hornstein, is scheduled to make a presentation at the event.
Peerless Rockville Historic Preservation Ltd. is supported in part by funding from the Montgomery County Government and the Arts & Humanities Council of Montgomery County.
For more information about the event, to learn how to further help preserve the cottage and to purchase tickets, go to
https://tinyurl.com/2rsmuem7
.